Professional Profile: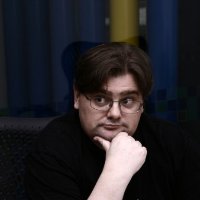 My LinkedIn Profile, PR shots, and more formal resume is available at: www.linkedin.com: Nick Hodge
Personal Story:
I am 47-plus-ish and live in Sydney, Australia. Married to Avril with one son, Liam. I am a geek by nature. Whilst I consider myself more of a software geek than more than hardware/gadget geek: gadgets kinda interesting. Especially if you can write stuff to run on said gadgets.
From an early age, I have been fascinated by these things called "punch cards" and "printouts", used as scrap paper in our primary school. Growing up on a farm, and going to a remote country school, Mr. Stewart finally introduced me to computers via school circa 1981, the first PC I used was an Apple II from the SA Angle Park Computing Centre.
My Dad had the good sense to buy me a TRS-80 Model I. And I loved this machine. From this computer, I learnt to program; leaving a life-long love of making software.
One day in late 1983, my Dad and I saw the Apple Lisa. A few months later, we purchased the first Macintosh 128K sold by Tim Kleeman from Random Access in Adelaide. In 1986, I joined Tim at Random Access and my career path was chosen: the IT industry.
I met my wife, Avril, at Random Access. The skills learnt in Adelaide from people such as Lindsay Simpson, Daryl Schulz and others launched me into my personal dream: working for Apple, itself. Three years at Apple and I soon found that working for a multi-national corporation is not as wonderful as the brochures make out. Working under CEOs like Mike Spindler, Gil Amelio and finally Steve Jobs; local Managing Directors Steve Vamos and Di Ryall – and thanks to Mark Pieper and Lars Marcher for teaching me the ropes of the corporate world.
Mark Pieper, now at Adobe, found me again: and off I went. I joined in the darkest days of Adobe: around the time Quark "announced" they were buying Adobe (a stupid move from a smelly company) and left near Adobe's height. Through this time, I saw the rise of Adobe InDesign to take over QuarkXpress in the Australian market. For various personal reasons, this was a triumph to see Quark slowly die.
After 20 years on the job; much international and local travel, I decided to take a break. As a manager said to me at the time: this was a brave move. With no job to go to, I was technically unemployed. 6 months later, Frank Arrigo saved me from obscurity and hired me as an Evangelist into Microsoft Australia. Changing my business card title to "Professional Geek", I feel the inner me is attached to a job I love: software technology and cool customers.
In mid 2014, Microsoft and I parted ways, but only as an employer. I remain in the Microsoft ecosystem as a .NET C#/JavaScript full-stack software developer. A dream from my beginning in this IT industry: to be paid to write software.
In early 2015, I joined the Credosity team as CTO/Senior Developer/Junior Developer/DevOps/TechSupport. That is, doing all the technical things for a unique product.
And history here is still to be written.
This is me with Avril Hodge, my beautiful wife. If you are a fan of Christian Slater
This is Liam with Avril, geek-in-training.
The family own also two MINI Cooper S's; one named Scarlett (left) and the otherMegan (right). Yes, the MINIs have names.
Our family has two Korats; Mee Noi (left) and Lucy (right). They are pure bred Thai cats, known as Si Sawatin Thailand, Korat outside of Thailand.
My present gig is Professional Geek at Microsoft in Australia. Professional Geek is a polite way of saying I do stuff with software running on computers. Previously, I have worked for Adobe and Apple. These previous employers have left me with a life-long love of the Mac and Photoshop. Depending on the version of Adobe InDesign you use, you may see my name in the About Box…
This web site, previously called mungenet, has been on the interent since 1996. It predates the hype/craze of "weblogs/blogs/blogosphere/web2.0". Historical views of mungenet on www.nickhodge.com and mungenet on webstuff.apple.com. Apart from the design coming a long way; technologies have too.
My personal likes are books (history, specifically military history); software generally; genealogy and music (except R&B, Jazz) — especially music of the 1980's; and anything by Neil Finn.
Travel has been a part of my work, and thankfully something the whole family enjoys (70 Days, 7 Countries and Journeys in 2005). In my Adobe days, I visited New Zealand and major cities in Australia regularily.
Writing software is basketweaving for the mind – it clears the head. The previous CMS for this blog was driven by the mungenetengine; written in PHP and is greater than 2000 lines long.